ATLANTA | WMLB1690 True to his word, small businessman and self proclaimed #GodzillaofTruth, John Fredericks pushes on with his plans to take over the airwaves in Atlanta Georgia. In the preceding weeks, Georgia callers have thanked him for finally bringing some real radio to Atlanta.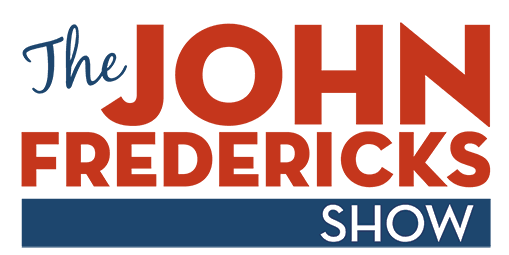 Oh, The Irony
In an interaction on Twitter, we find an ironic footnote. The very station Fredericks will now be broadcasting on, was a former affiliate station for programs by the now deceased and decidedly leftist, "Air America". Former Republican Congressman Doug Collins will debut his own talk radio show among an all star list of notable radio programs (listed below).
Be sure to mark your calendars Atlanta…but for now, you can hear most of the lineup on one of Fredericks very own radio stations out of Virginia. (Collins on WMLB on March 1st going forward)
All Star Line-Up Starting March 1st
Monday-Friday, 6 AM – 10 AM The John Fredericks' Morning Show is America's Godzilla of the TRUTH! Uncompromising broadcast coverage with stimulating discussions on the real issues in America! The John Frederick Morning Show is the most unique political news-talk show focused on the most important issues
---
Monday-Friday, 10 AM – 12 PM Monday – Friday, 5 PM – 6 PM WAR ROOM with Stephen K. Bannon, Jason Miller, Raheem Kassam, and more.
---
Monday-Friday, 12 PM- 1 PM America's Voice: NEWS ON with Miranda Khan News On w/ Miranda Khan.
---
Monday – Friday 1 PM – 3 PM The Dave Ramsey Show offers up straight talk on life and money from Dave Ramsey and his team of co-hosts. Millions listen in as callers from all walks of life learn how to get out of debt and start building for the future.
---
Monday – Friday 3 PM – 4 PM The Doug Collins Show – Former Congressman of Georgia's 9th District, Doug Collins has his own 1 hour show on WMLB Freedom1690… Stay tuned for topics, guests, insider information and more!
---
Monday-Friday, 6 PM – 9 PM The Mark Levin Show has been one of the top-rated and hottest shows on Talk radio broadcasting daily on nearly 400 stations since its inception. He is also one of the top authors in the political arena. Mark's show on WABC in New York City
---
Monday-Friday 10 PM – 12 John B. Wells – "CARAVAN TO MIDNIGHT" is a talk show like no other, great guests every day on real, hard-hitting news stories and opinions on far-ranging topics from current events, world news, science, politics, religion, entertainment, music, and much more.
---
Monday-Sunday 12 AM – 6 AM Red Eye Radio is the preeminent syndicated overnight radio show hosted by radio vets Gary McNamara and Eric Harley. Each night the hosts of Red Eye Radio review the headlines, cover the issues that matter and keep listeners tuned-in with insight and perspective.